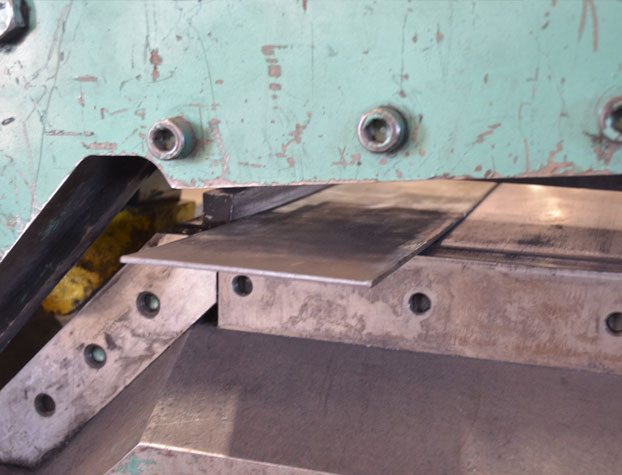 Metal Shearing Services
AAA Supply offers high precision metal shearing to give you materials that better match your requirements. We are more than just metal suppliers—we provide first-step processing to save you time and money on your project. Our metal shearing services can be executed on bar, plate, sheet, and strip steel. We do more of the work so you don't have to!
Production Metal Shearing
Our metal shearing capabilities allow us to make straight cuts on flat metal materials up to 1/2" thick. Generally, any geometrical shape with requiring straight-line cuts can be produced via shearing, and, with our metal shearing expertise, we can deliver custom metal parts to match your unique specifications.
Metal shearing is ideal for customers needing a quick way to size material before it moves to another process or when needing custom-sized pieces of sheet metal. Benefits of the shearing process include the ability to cut small lengths of material at any time since the metal shearing blades can be mounted at an angle to reduce the required shearing force.
Contact us for your metal shearing needs. We have the equipment, knowledge and expertise to take on projects of all sizes and efficiently deliver solutions.