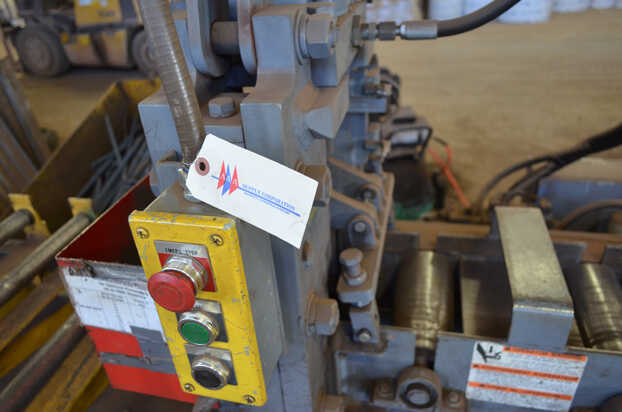 We are NW Indiana's rebar specialists. AAA Supply can handle large and small projects from 1 pound to 10,000 tons. Our rebar work can be found in all types of projects throughout the Midwest. Our staff is ready to service your next rebar cutting project. We pride ourselves on our reputation of getting the job done no matter how large or small - YOUR BUSINESS IS IMPORTANT TO US!
REBAR CUTTING
We specialize in cutting rebar for your unique project needs. Most locations offer precise state-of-the-art spool-fed rebar fabrication machines that quickly process large orders, minimize waste and save money. We also work with straight rebar (typically 40 ft. 60-grade) on automated shears. Meeting ASTM specifications, our rebar grades are available in varying yield strength, bend test requirements, and composition. AAA Supply will support your project with high capacity shear-lines capable of cutting all grades and sizes of reinforcing steel. If your application requires saw cut ends, we have you covered with any one of our band or cutoff saws.
If your concrete construction project calls for steel rebars and mesh, choose AAA Supply. You can trust us to deliver on-time and on-budget, every time. We're passionate about customer service, and our team of steel experts will help you find the right solution for your project and will be your partner for years to come.