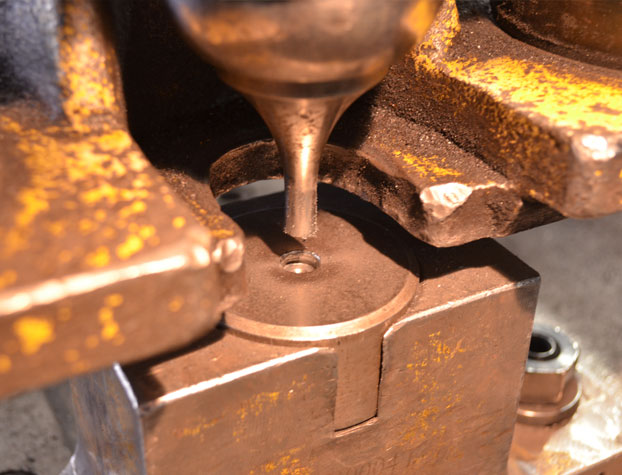 Metal Punching Services
AAA Supply offers punching services to our customers requiring this type of metal fabricating service. We operate a variety of punches to assist our OEM customers to produce the custom fabricated metal parts their company requires. We use some of the most technologically advanced and efficient punches available and AAA Supply is very competitive.
We use a hydraulic cylinder press to push a punch into the metal, which "tears" the material in the shape of the die. Our metal processing punch press applies up to 120 tons of pressure, giving us the ability to hole punch through steel plate up to 1" thick. The majority of our punches and dies are for round holes and are primarily used when making base plates.